Along the travels of my educational career, I have had many conversations with those who have chosen a different occupation or vocation or job. Invariably they say things like "I could never do that" or "It must be a drag to work with middle school kids" or "You are so lucky to have off all summer". And those are the nice things they say. I honestly have to say that there is nothing better than being an educator. Let me provide some reasons and substance behind my statement.
Energy
Dedication
Understanding
Creativity
Adaptability
Transitions
Originality
R
elationships
Each of these words describe what we all do each and every day. Seriously, what could be better?
#principalsinaction
If you have a chance, check out the hashtag
#principalsinaction
throughout the day. My friend, Adam Welcome (
@awelcome
) included this in his blogpost "
On the Carpet
" and I jumped at the chance to participate. Please let me know if there is something I can be a part of in your class today so I can tweet it out to the world.
Calendar
Monday, September 14
School Board Annual Meeting 7:30PM in the Little Theater
Tuesday, September 15
6th grade Family Information Night at 5:30 int the Library
Wednesday, September 16
5th grade Family Information Night at 5:00 in the Little Theater
Culvers' Night from 4:00-8:00
Thursday, September 17
7th and 8th grade Family Information Night at 6:00 in the Little Theater
Friday, September 18
7th and 8th grade dance 7:00-9:00 (Chaperones needed!)
Saturday, September 19
Golf outing and Barn Bash at Ironwood (Would love to see you there!)
Tweets, quotes, and blogs
"There are no traffic jams along the extra mile."- Roger Staubach
,
football player
"Conquering any difficulty always gives one a secret joy, for it means pushing back a boundary-line and adding to one's liberty."- Henri Frederic Amiel, poet and critic
(from pixteller.com)
"The day soldiers stop bringing you their problems is the day you have stopped leading them. They have either lost confidence that you can help them or concluded that you don not care. Either case is a failure of leadership."- Colin Powell, military leader and statesman
"Individual commitment to a group effort- that is what makes a team work, a company work, a society work, a civilization work."- Vince Lombardi
"Perseverance, secret of all triumphs."- Victor Hugo, writer
"If you would hit the mark, you must aim a little above it; every arrow that flies feels the attraction of the earth."- Henry Wadsworth Longfellow, poet and educator
"To be successful, you have to have your heart in your business, and your business in your heart."- Thomas Wilson, business leader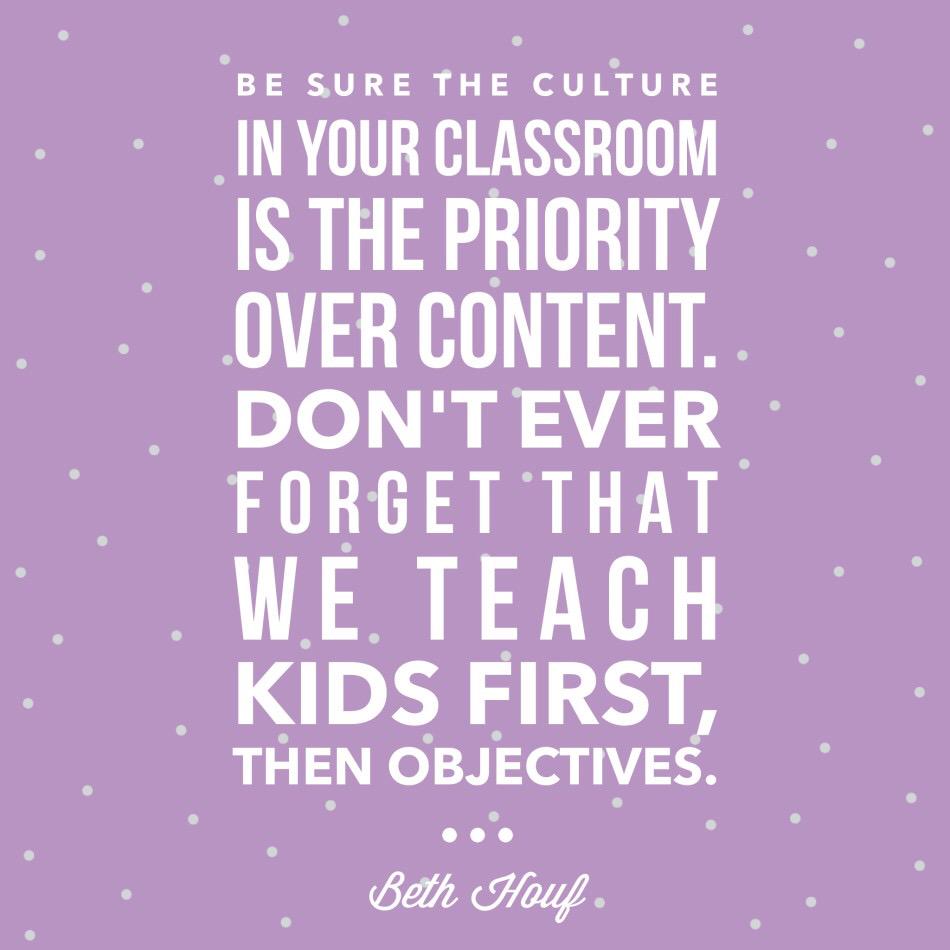 "A little more persistence, a little more effort, and what seemed hopeless failure may turn to glorious success."- Elbert Hubbard, writer and publisher
Don't miss a chance to say thank you
I remember all that Mrs. Sonia Evans did for me as an educator. She was my cooperating teacher for my substitute teaching placement in Waukesha. She pushed me, gave me great feedback, and always said what I needed to hear even when I didn't want to hear it. She passed away this week and it caught me by surprise. The last time I saw her I remember thanking her for her guidance and giving her a hug. She remembered me even after over 28 years. As I look back on my career as an educator, I realize that I often forget to thank those who have impacted me. Over the next couple of weeks, please find time to reach out and thank those who have guided and inspired you as an educator. It will make them feel awesome, and you never know if it will be the last time you have a chance to thank them. Thank you, Mrs. Evans!
Have a great weekend. Rest up. Next week is a five day week!
Jay